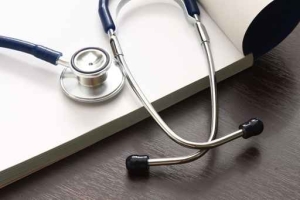 OBMC is a Christian based non-profit organization that exists to provide free medical care and access the working, uninsured, low income, adults in El Paso County. There are over 90,000 uninsured in El Paso County and we are one of many various organizations trying to meet this need. We began work on the clinic in early 2002 and saw our first patient in May of 2005, since then we have been striving hard to keep achieving our goals to provide more to our patients.
Frieda Martin – Executive Director
Pam Favors – Clinic Administrator
Dr. Jim Reitman – Medical Director
Frieda Martin – Pharmacy Director
Sherri Haynes – Volunteer Coordinator
Miriana Taylor – Administrative Assistant
Goal #1 – Open the clinic and begin treating patients one night a week, seeing 100 patients a month.

Goal #2 – To provide dental care in the form of education and prevention, cleanings, and extractions.

Goal # 3– To open a second night of the week and begin treating patients on Thursdays as well. With the implementation of this phase we will schedule chronic patients on Tuesdays by appointment only and use our Thursday night operation for 25% scheduled chronic patients and 75% acute patients scheduled and walk-ins.

Goal #4– To teach others how to open and operate a free medical clinic. Health Care, for the uninsured, is a problem across our state and country. We have documented along the way our processes in hopes to share with others who have a desire to serve their communities.