* Must Be 18 years or older to volunteer
Assist your community and help make an impact in the health of underserved, and uninsured in El Paso and Teller Counties.
There is a great need within our community.
We still have around 7 percent of the population in our community that are uninsured. For some that is a choice, for many hurting others it is not. We think we have come up with a great model to serve our community with this need. We need 15 volunteers per night. Our model for serving only requires our volunteers to work one night per month for five hours. That's only 12 times per year! We provide the training for all of the positions and even provide dinner on the night that you serve! We try and create a fun, relaxing, professional environment that provides a meaningful service to our community.
Currently, we need volunteers to serve on Tuesday's from 4:30pm to 9:30pm, Thursday's 9:30am to 2:30pm, and Saturday's from 8:30am to 1:30pm.  We are limited in the amount of patients we can see, and we want to expand our weekly services once we reach our goal of 12 more Physicians. That takes 120 different people per month! We can't do it without you, we need your help.
If you are interested in volunteering please complete the Volunteer Application or feel free to contact us at (719) 475-0972 and speak with our Volunteer Coordinator.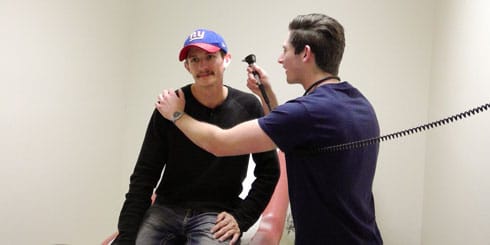 We are Always in Need of Volunteers of all Types
Click the Position to learn more about the duties and qualifications.